May 20 2013
2
20
/

05
/

May
/

2013
10:05
In the wide variety of smartphones on the market, who is really worth having, probably everyone will have different answers. If it is still hard for you to make a decision among a few smart phones, you might as well read ahead to find the top 4 smartphones and maybe it will give you some useful advice.
Top 4: the Samsung Galaxy Note 2
The biggest characteristic of the phone is the 5.5 inch HD touch screen, no matter to browse the web or to watch the video, it can bring you unusual visual experience. And the excellent handwriting function is its main advantage. It features on the conductive rubber nib designed for the capacitive screen, which can authentic imitate the use of the pen and paper in reality.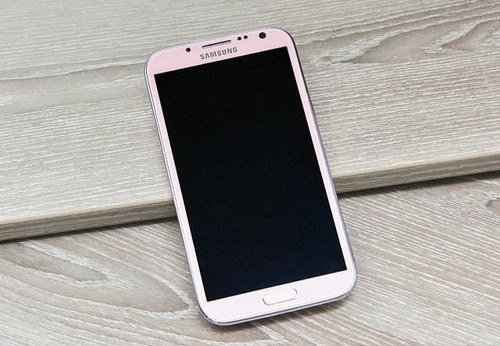 The Galaxy Note 2 carries Android4.1 system, and a built-in 1.6 GHz Orion Exynos4412 quad-core processors, with 2 GB of RAM capacity that can bring smoother operation experience, it provides three versions of capacity for your options-16 GB, 32 GB and 64 GB, and it supports the storage card extension. Furthermore, it is built in a -megapixel camera and equipped with battery capacity of 3100 mAh.
Top 3: Samsung Galaxy S4
Samsung GALAXY S4 not only has a high popularity and awareness, but also to create the record sales of Samsung's flagship with the breakthrough four million within five days of sales. This phone carries a 4.99 -inch FHD full HD Super AMOLED HD touch screen and TouchWiz Nature UI user interface with more sophisticated visualization and unusual "glare" unlock effect. Samsung GALAXY S4 also brings Exynos 5410 eight core processor with breakthrough. It integrates PowerVR SGX544MP3 GPU which leads to smoother control experience.
Many humanized functions such as eye tracking, s eye scrolling, intelligent recognition, and intelligent suspension and so on are added to the phone. for example, when you are using the function eye scrolling, the phone will automatically maintain the brightness of the screen; when users are browsing websites or checking emails, it is able to scroll up and down on its own.
Top 2: iPhone 5
Although Apple's iPhone 5 did not lead to huge changes from the inside to outside, it is still welcomed by millions of consumers, especially in the fourth quarter of last year, it was the winner of the sales.
IPhone 5 is not only 20% lighter but also decrease its thickness to 7.6mm with function improved. At the same time, it also adopted the 4 inch retina touch screen, supported 1136 x 640 pixel resolution and 16:9 display mode. The color saturation and pixel density both got comprehensive upgrade. Either playing games, reading text, or watching images, it provides extremely vivid pictures.
Warm tips for you here. Of course iPhone 5 allows you to have better visual experience with the amazing screen. But it is well known that Apple's products have limited format compatibility. So, if you want to import M2T camcorder format to the phone for playback, you have to convert .M2T to .MP4 format first. To achieve this easily, you can turn to the AVCHD Converter which can convert M2T as well as AVCHD, MXF camcorder formats to other common video formats, such as M2T to MOV, to AVI etc. In addition, it supports edit M2T in FCP or iMovie etc after conversion. You might as well have a try on it.
Top 1: HTC One
HTC One is so attractive from inside to outside, which makes the phone has been of high popularity and attention. The phone is used aluminum body design, loading 4.7 inches full HD SLCD3 touch screen, and provides the industry's highest pixel density 468 ppi, bring incomparable display effect.
HTC One also has a built-in 1.7 GHz qualcomm 600 quad-core processors and provides 2 GB of RAM memory and 16 GB / 32 GB / 64 GB 3 kinds of storage capacity. It carries Android4.2 system and new HTC Sense 5 interface. Its characteristic is to add a news station similar to Flipboard's, and each story will automatically grab images.
Another big characteristic of HTC One is it adopted 4 million pixels UltraPixel camera whose characteristic is to use a large size of sensor and reduce the number in order to expand the area of sing pixel and then to improve performance under low light.